The Swedish DPA, Datainspektionen, recently released a report, The National integrity report, describing the state of privacy amongst citizens and organizations in Sweden.
The report is based on interviews with 1687 DPOs and 1003 citizens responding.
The conclusions are interesting, showing that 75% of swedes are concerned about how their personal data is treated. At the same time, more than 50% of responding DPOs are of the opinion that they are not given enough time to work with privacy, and 49% do not find privacy to be a prioritized question by management.
The respondents have given the opportunity to self-assess their own progress, and the DPA has made an estimation based on these responses.
In order to classify them, a hierarchy of compliance has been created, containing 7 steps of compliance and awareness towards GDPR.
The conclusions are interesting, especially since the Swedish DPA still have not issued its first fines.
None of the 1687 respondents can be said to be compliant to GDPR.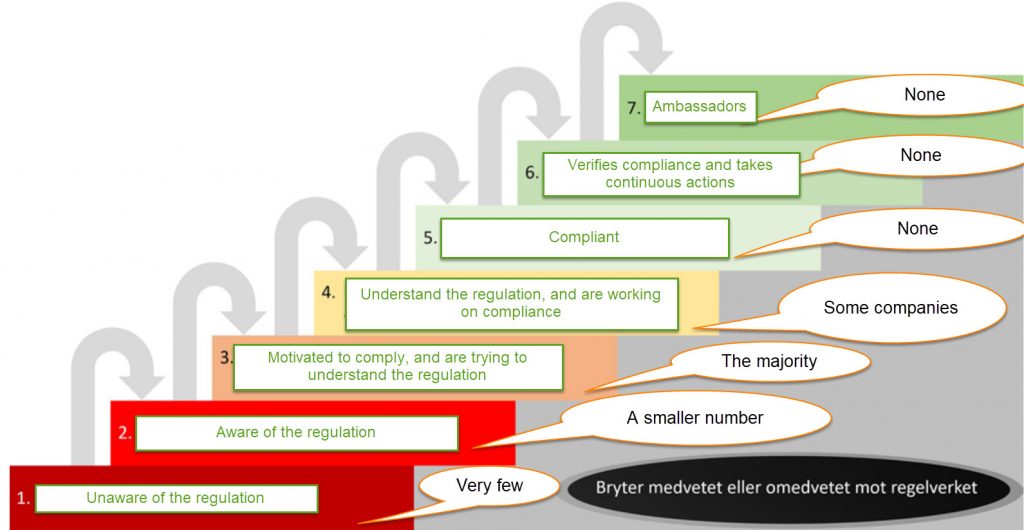 https://www.datainspektionen.se/globalassets/dokument/rapporter/nationell-integritetsrapport-2019.pdf