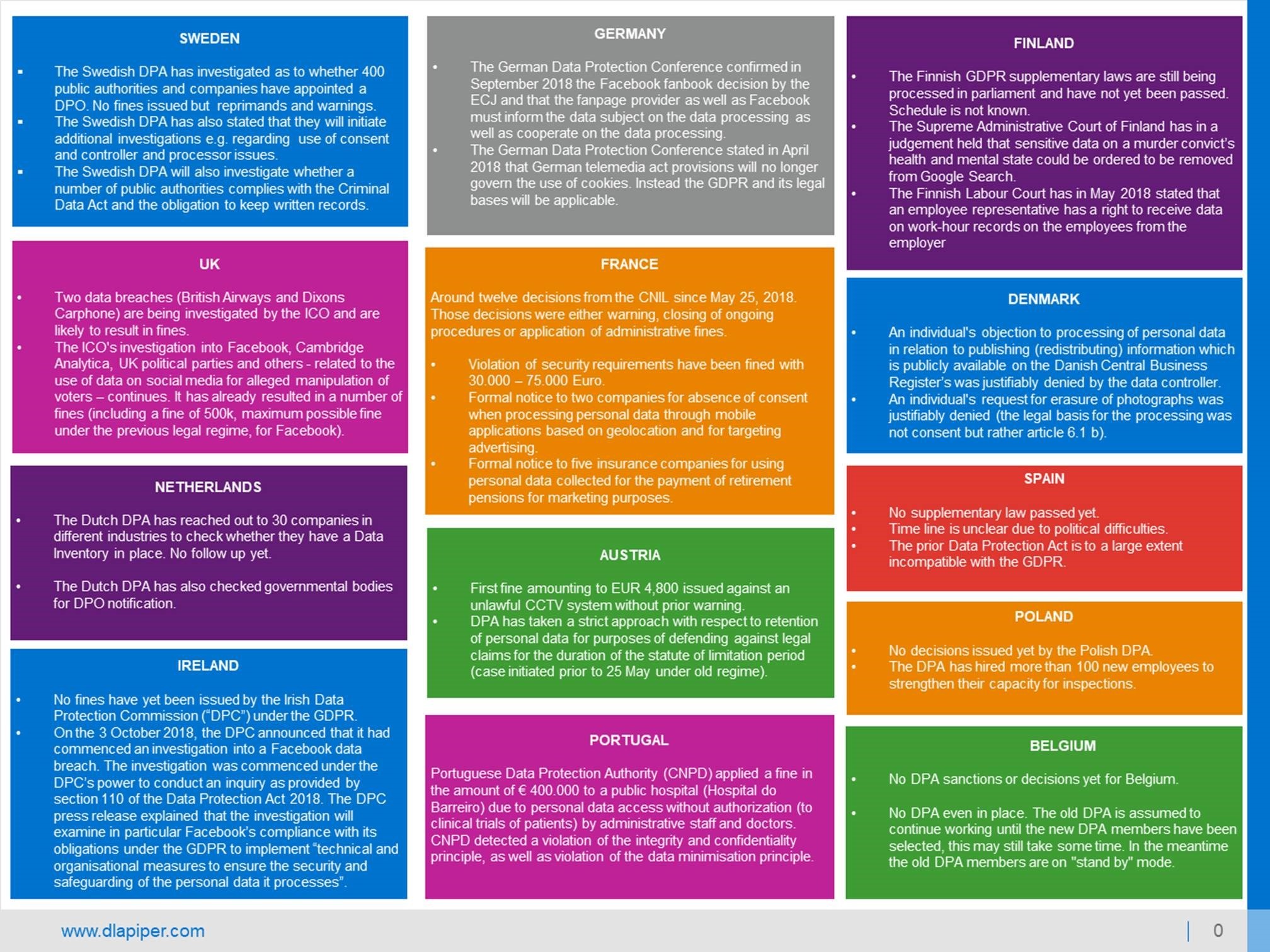 02 Nov

DLA Piper takes Europe´s GDPR-temperature

DLA Piper, the largest law firm in the Nordics, have made a tremendous job of summarize the GDPR-temperature in Europe.

As expected, we find both high and lows and can make some interesting conclusions.
We have started to see fines issued
Some countries still have not implemented a national legislation
The public sector is in no way excluded
From our perspective the most interesting information is the 400.000EURO fine issued towards a hospital in Portugal. Not controlling the access to, and content of, unstructured data containing clinical test information is found to be a breach of both integrity and confidentiality principle, as well as a violation of the data minimization principle.
Great job, Johan Sundberg, Johan Thörn and the rest of the DLA team!
Image Copyright DLA Piper.