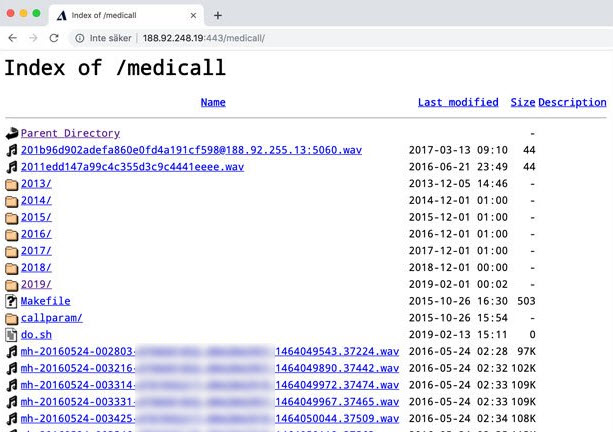 22 Feb

2,7 million medical calls breached in Sweden

On Monday, news outlet Computer Sweden broke the news that millions of calls to a national Swedish health care adviser were openly available on the internet.

In short, they were recording calls for years, put them on a NAS and connected it to the internet, unencrypted, with no password protection. Caller phone numbers were also displayed in the file names.

As of today, we do not know the extent of the breach, but as this concerns sensitive personal data, the Swedish Data Protection Authority as started an immediate investigation.

Once again, this breach concerns unstructured data, but with the amount of incompetence displayed in the interviews following the news, we are not sure even Aigine would have protected them.

Take part of the almost humorous negligence in this article written by computer scientist Rikard A. Hjort.